Access support materials
You can access all of the latest training documentation inside the system under References > ICE Help or from a panel's menu.
Documentation includes feature overviews, step-by-step instructions, videos, quick reference materials, activity modules, and a glossary.
Select  from the top menu

Select ICE Help


This takes you to References > ICE Help

From the welcome page, search for a topic or browse the table contents  
Each top-level topic in the table of contents includes an overview page


Overview pages provide quick introductions and summaries for each core task, with collections of quick start videos, playlists, and other reference material for the topic.
Access help from a panel​
You can also quickly open and review support materials while you're working with panels.
Find a panel you want to learn more about
Select  

Select Help


You can read the and scroll through the article right beside the panel.
To open different articles, click links in the article, use the left sidebar  or the search
To read a full sized version of the article with larger images, select  to open the article in a new browser tab.
To close the article, select X
You can also add a Knowledge Base panel to your Dashboard that displays the documentation homepage.
You can use the Knowledge Base panel to quickly search for support materials right from your dashboard.
To learn more about customizing your dashboard panel view, see Adding panels to a view.
Help language​
If your localization language is Spanish, the ICE Help link shows you the Spanish version of the knowledge base.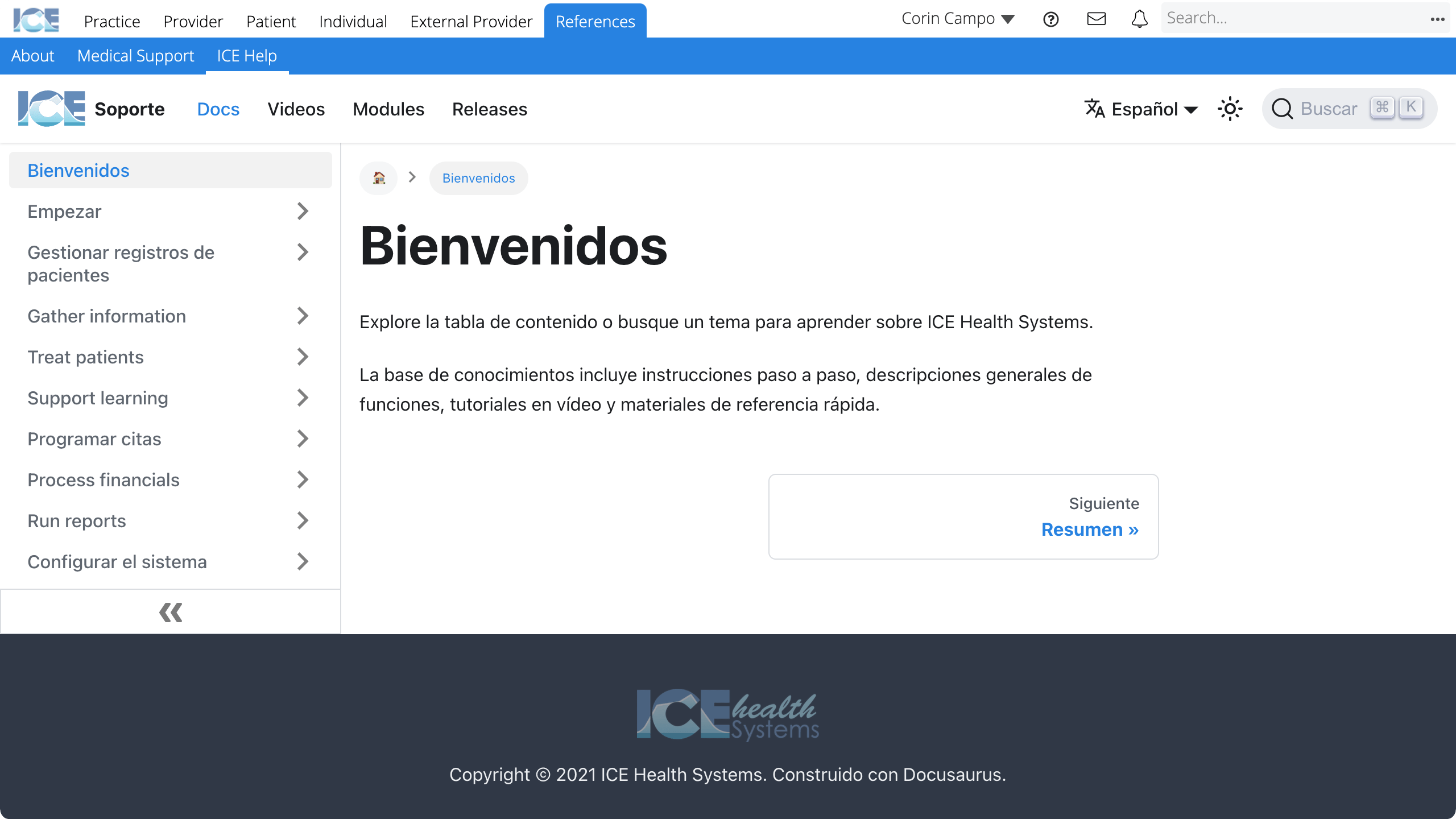 To change your localization language, go to Provider > Profile > Account > Localization.
To switch between English and Spanish articles, select the current language and choose another one.