Edit a patient's record
Many aspects of the patient record can be found under Patient > Patient Management.
These include: demographic details, relationships, insurance details, and scheduling history.
Open a patient record by using the patient search field in the top right
Select Patient Management

From Patient Management you can choose from a number of options in the left menu
Demographics​
Add, edit, or modify contact information such as address, phone number, email or other identifier and custom fields.
To add the patient's address, phone number, or email: Scroll down to the section for the contact method you want to add
Choose a Type under the add address, number, or email type drop-down menu
Enter the details
The system saves your changes automatically after you complete the required fields
Relationships​
Connect family members and other individuals to a patient record.

Account​
View the patient's account status, username, and set their temporary password if patient portal is enabled in your environment.

Financials​
Set a patient's guarantor(s) and fee schedule override settings.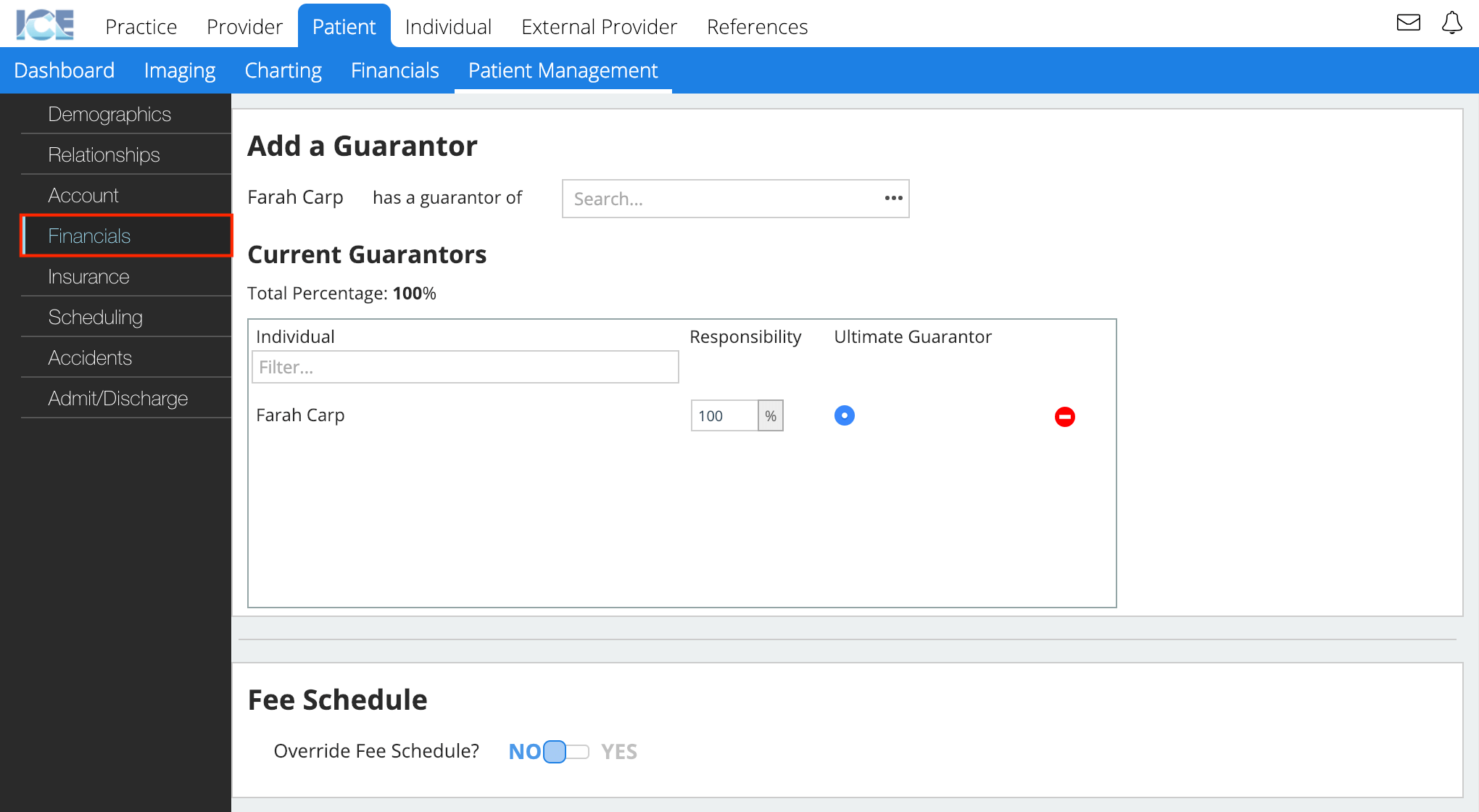 Insurance​
View insurance policies associated with a patient and associate a dental or medical insurance policy with a patient.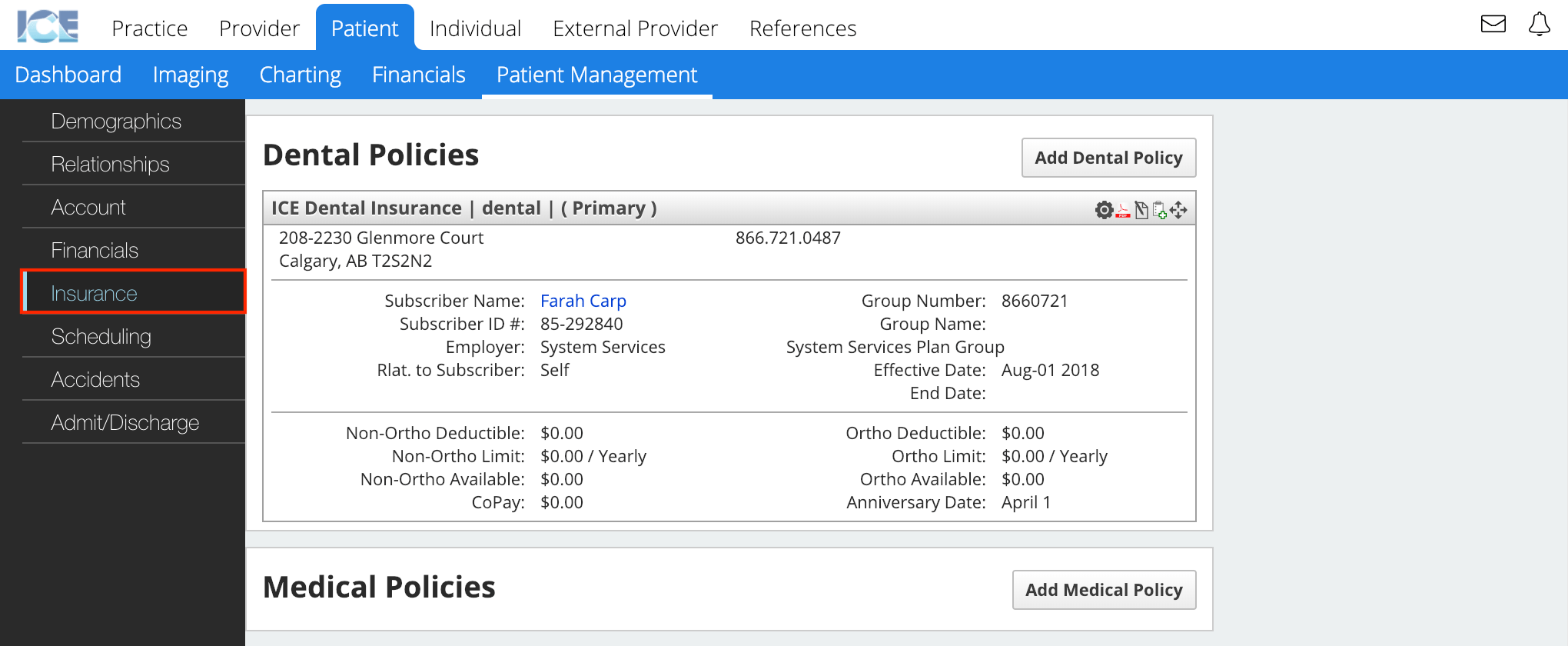 Scheduling​
Manage appointment strikes, and view upcoming, past, and cancelled appointments.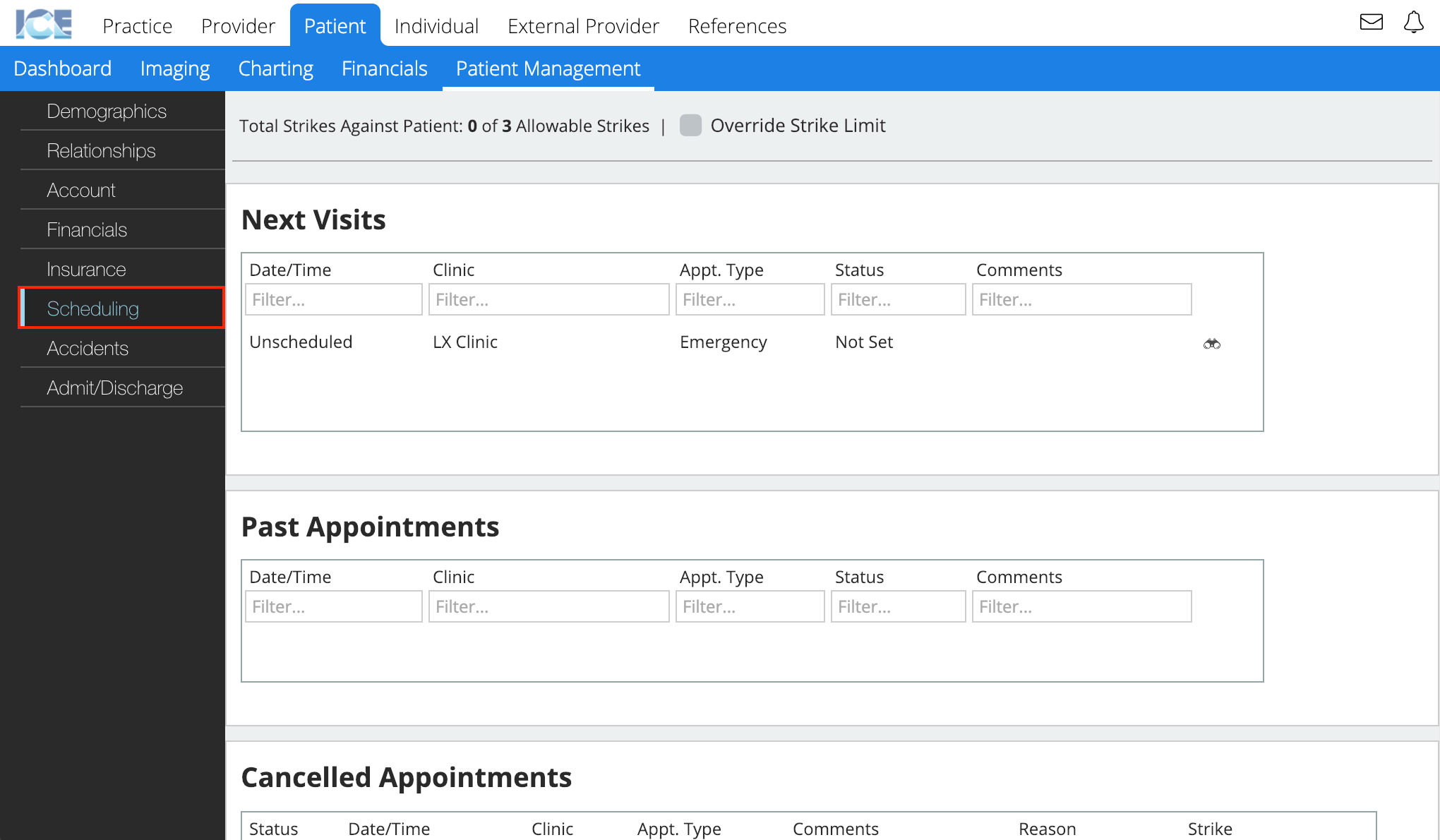 Accidents​
Store information about accidents, workplace illnesses, and injury required for insurance purposes.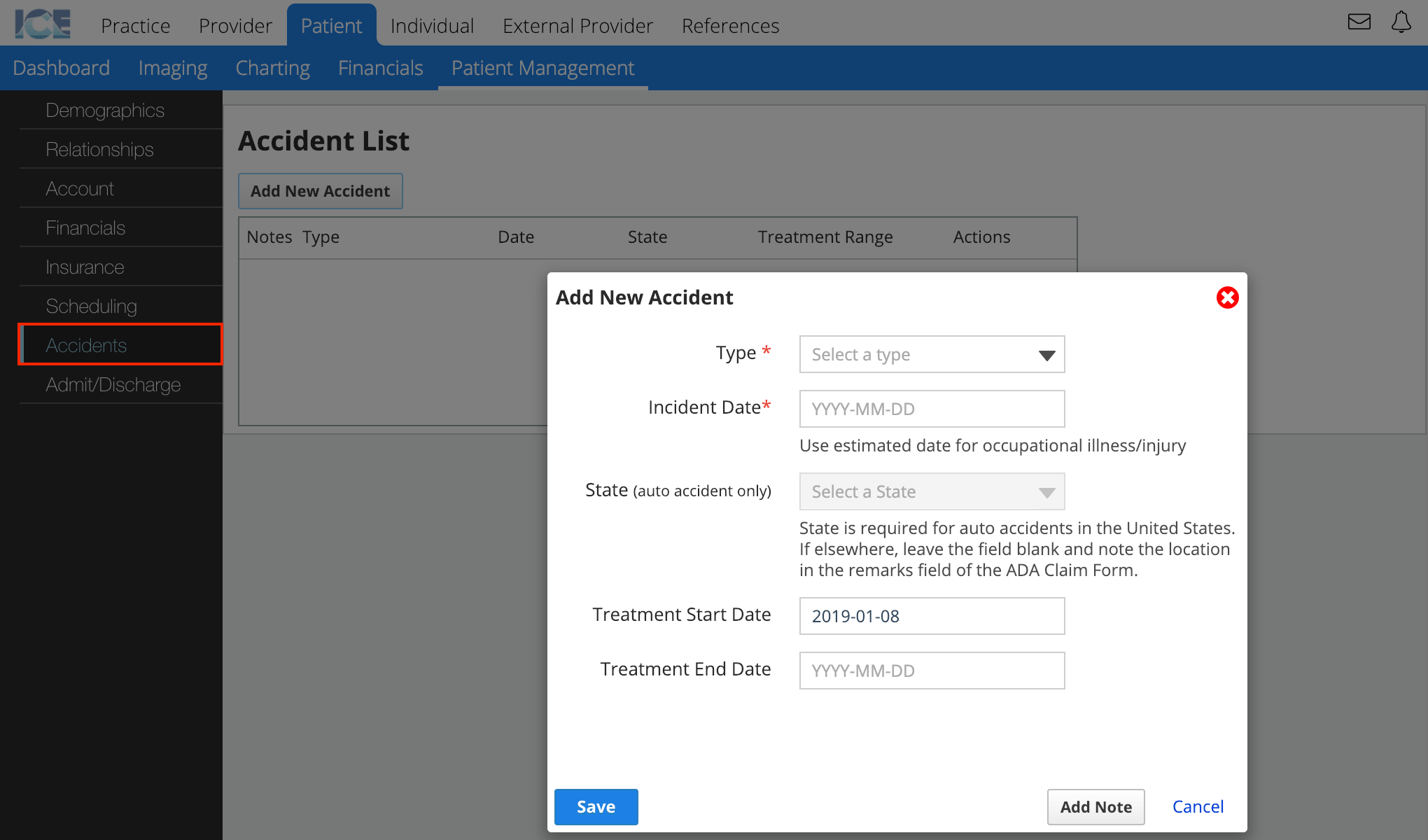 Admit/Discharge​
Store information about admit and discharge dates required for insurance purposes.