Send appointment reminders
The system can send SMS and/or email reminders to patients about their upcoming appointments.
How do appointment reminders work?​
Reminders are sent on a schedule configured by your administrator in Practice Settings. They may be sent hours or days in advance.
Reminders use the patient's Primary contact method for each type. Phone number for SMS reminders, and email for email reminders.
Reminders may include a link for the patient to confirm their appointment. If the patient selects the link, the appointment's status changes to Confirmed.
Reminders for Confirmed appointments do not include a link to confirm again.
Reminders are not sent if the appointment has been Checked In, Cancelled, or marked as Did Not Show.
You can disable reminders for a specific appointment or patient.
What does a patient see?​
Here is an example of an email appointment reminder.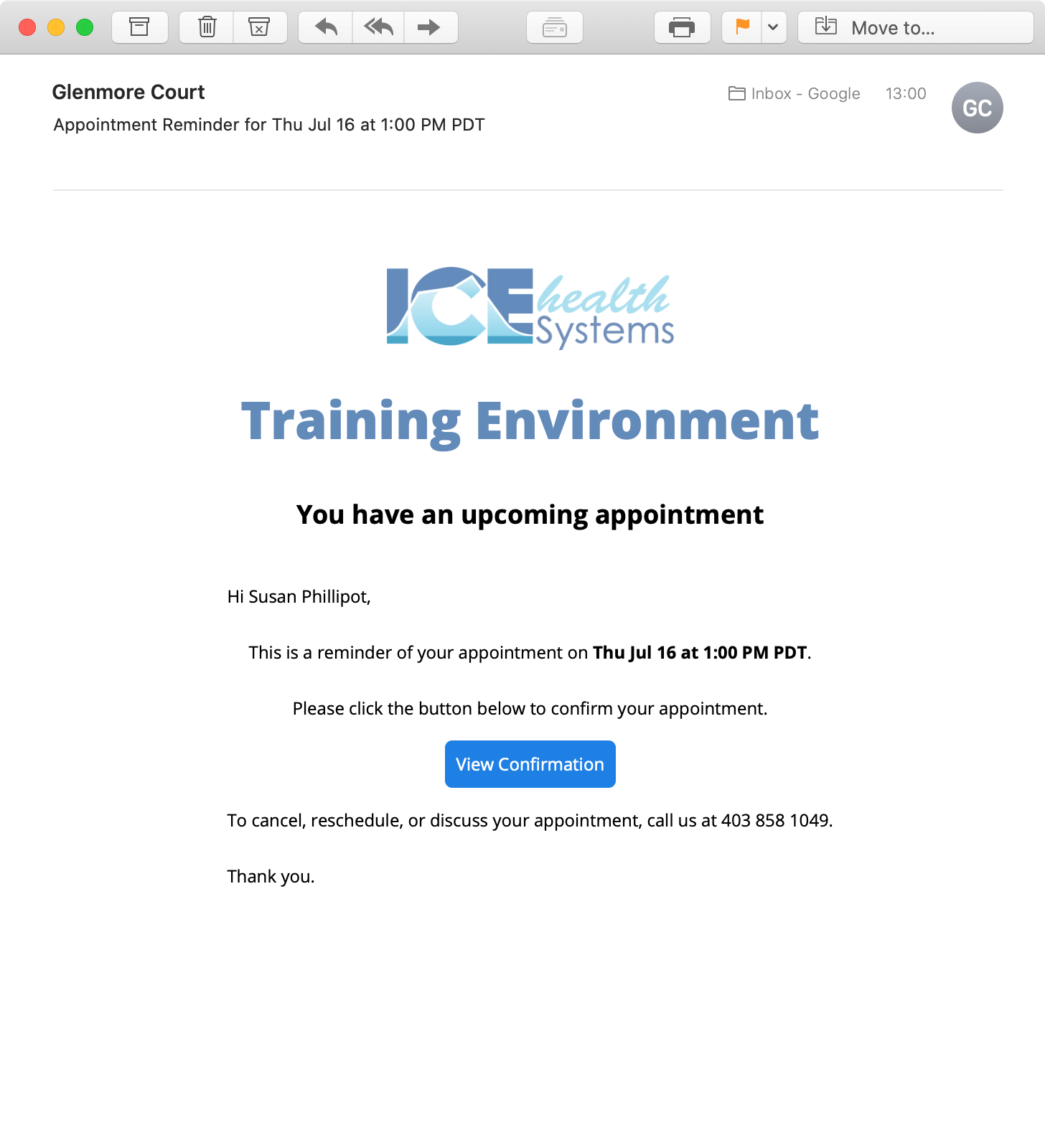 When a patient selects View Confirmation a confirmation page loads.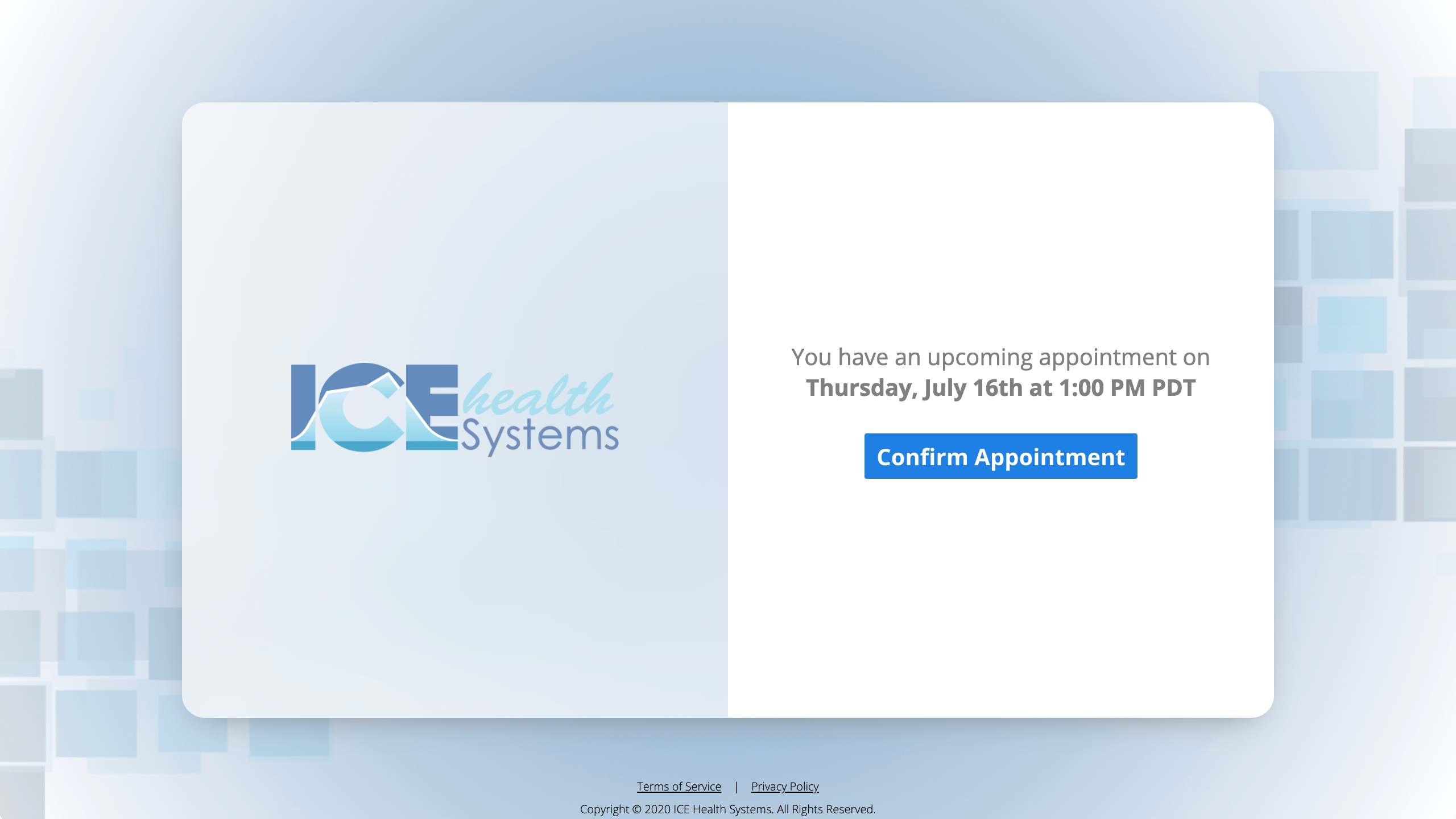 Then they select Confirm Appointment and the system updates their appointment status to Confirmed.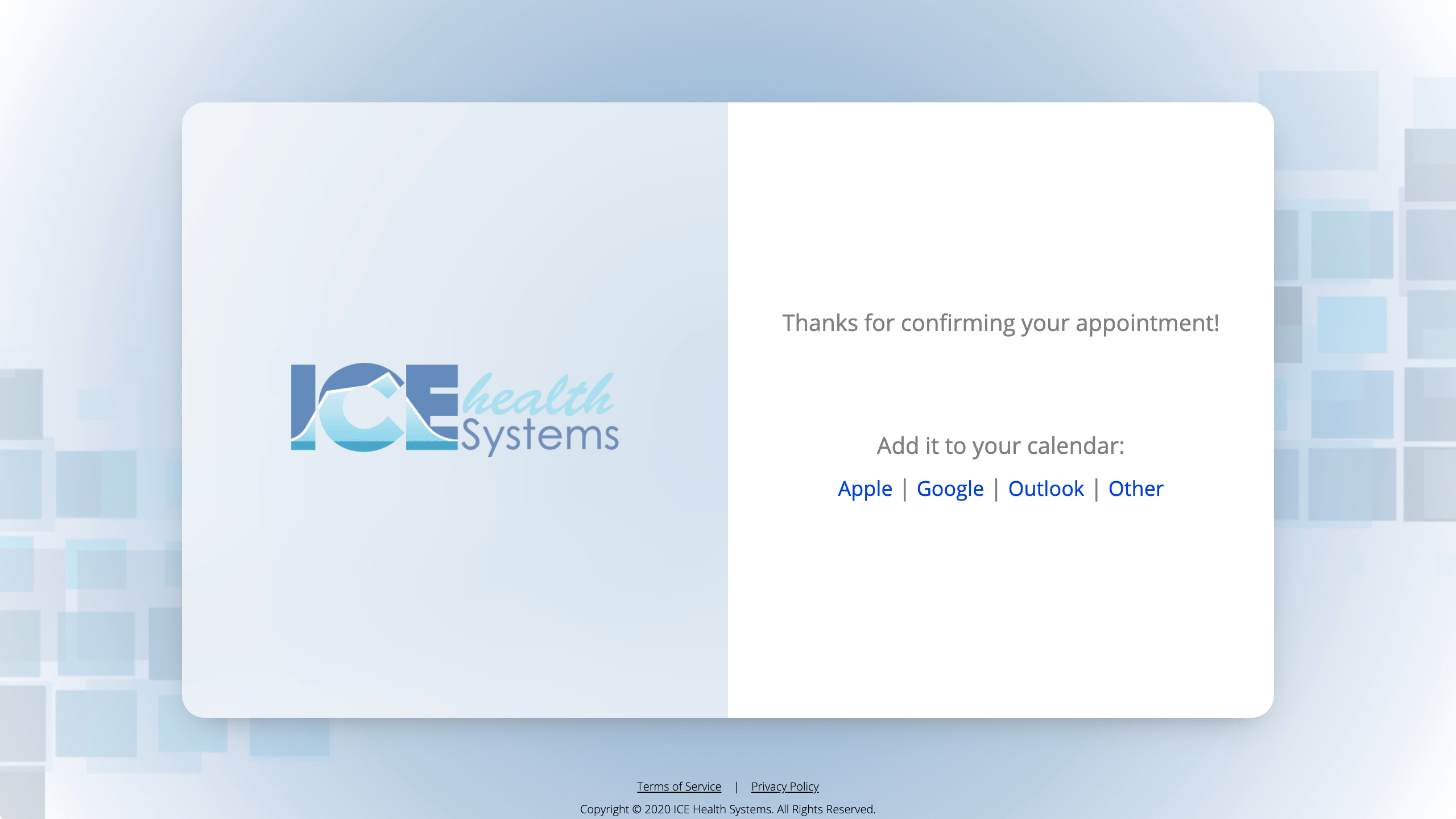 Patients can choose to add an event to their preferred calendar that includes the appointment's type, clinic address, date, and time.
Selecting Apple, Outlook, or Other downloads an .ics calendar file that can be imported into many different calendar apps.
Selecting Google opens Google Calendar with the option to edit the event before saving.
To learn more about configuring reminders as an administrator, see Configure appointment reminders.