General odontogram
Findings and procedures displayed on the odontogram use the following color legend.
Color legend​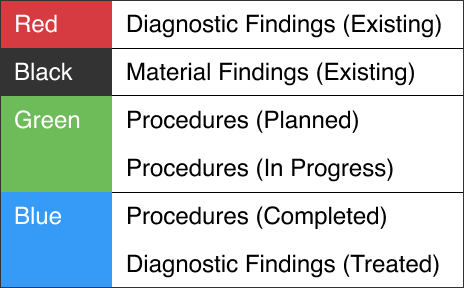 Example odontogram​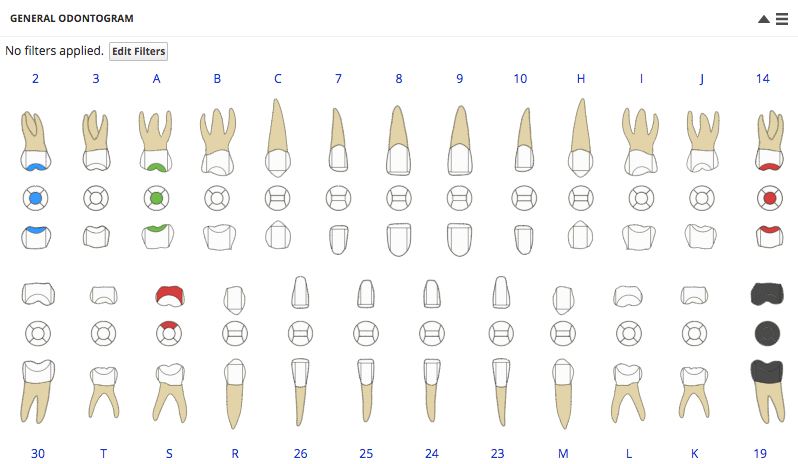 Specialized visuals​
The following treatments display specialized visuals on the odontogram.
Implants
Crowns
Post and Core
Endodontic Therapy
Veneers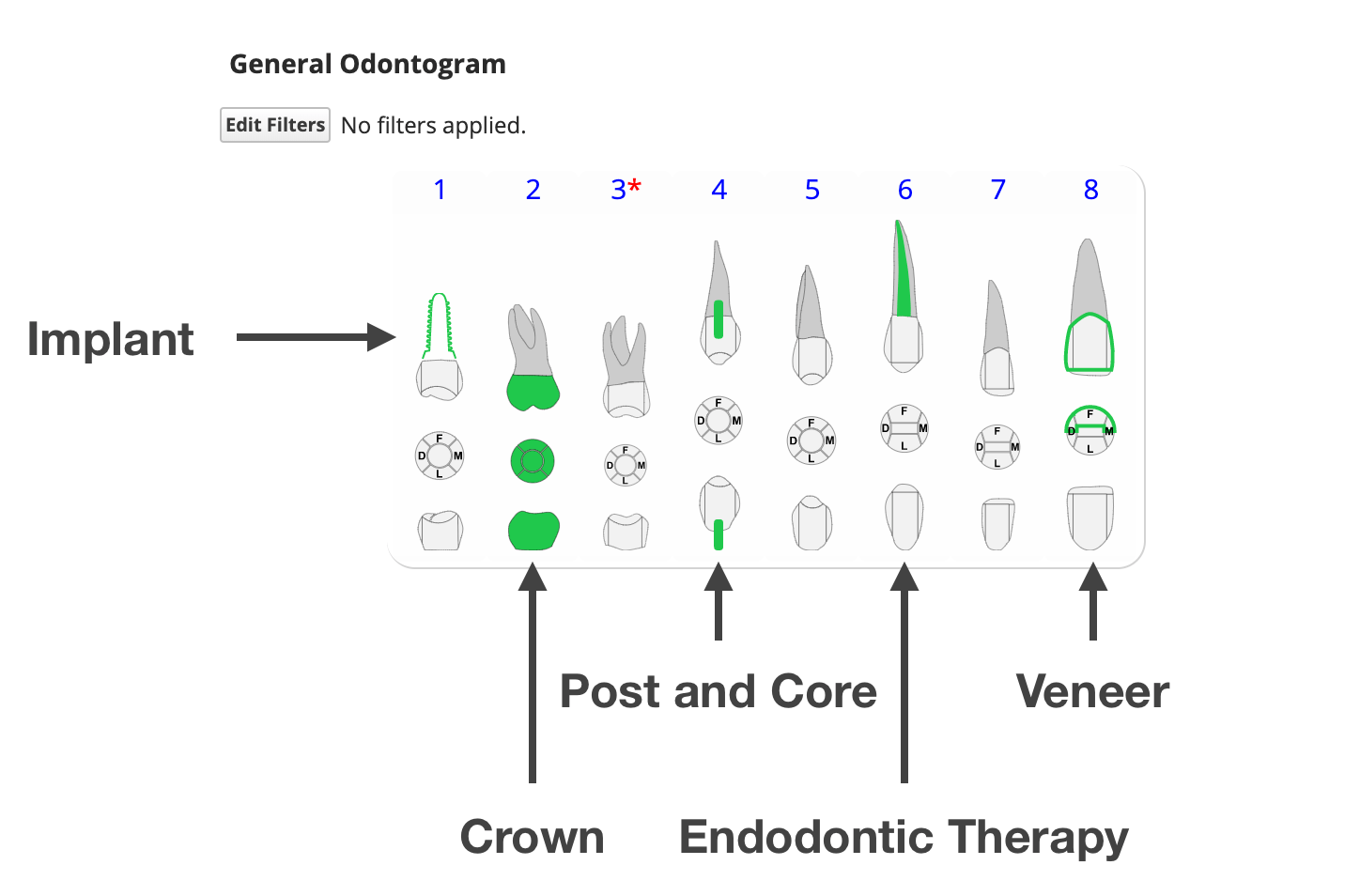 A red asterisk appears beside a tooth's number to represent treatments and diagnoses charted on a tooth that do not include surface selections and don't display a specialized visual.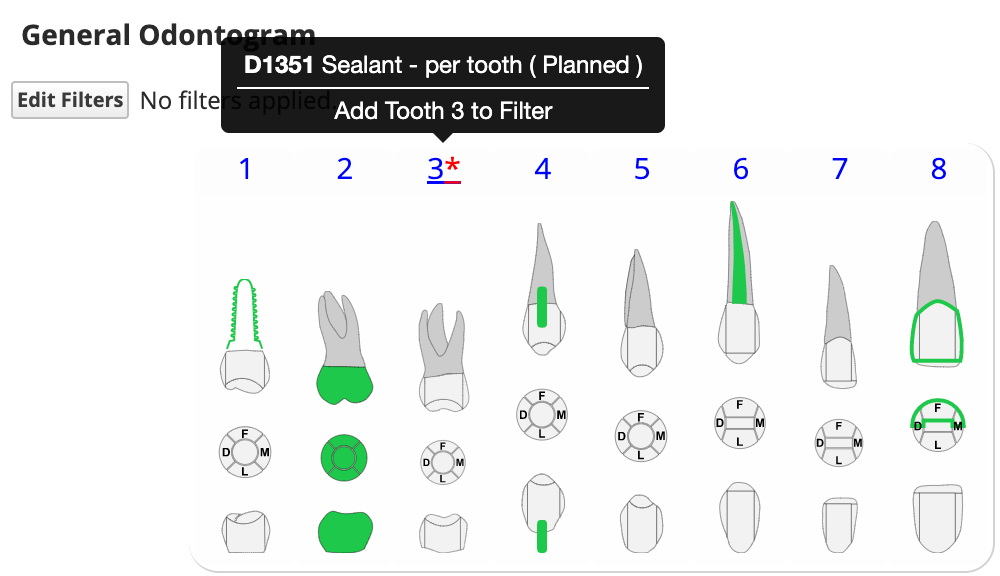 To see the code details for the treatment, diagnosis, or material, hover the asterisk.