Create an administrative charge
Administrative charges allow you to create charges for patients that are not related to treatments. For example, the sale of a toothbrush, a doctor's note, or a late payment fee.
Administrative charges are calculated as either specific dollar amounts, or as a percentage of the patient's balance. To learn about configuring administrative charges, see Practice settings: financials.
Go to Patient > Financials
Select Administrative Charge  
Complete the required details  

Clinic Group: The clinic group that will receive payment for this charge.
Code: The code that describes the type of charge you are creating.
Amount: The amount of the charge.

It may be a dollar amount, or a percentage, based on how the administrative charge code is configured in practice settings.

Charge Amount: The amount you are charging the patient's account.
Optional: Select View Item Notes if you'd like to add a custom note about this charge.

Select Administrative Charge
The patient's balance updates and the new administrative charge appears in the financial tabs.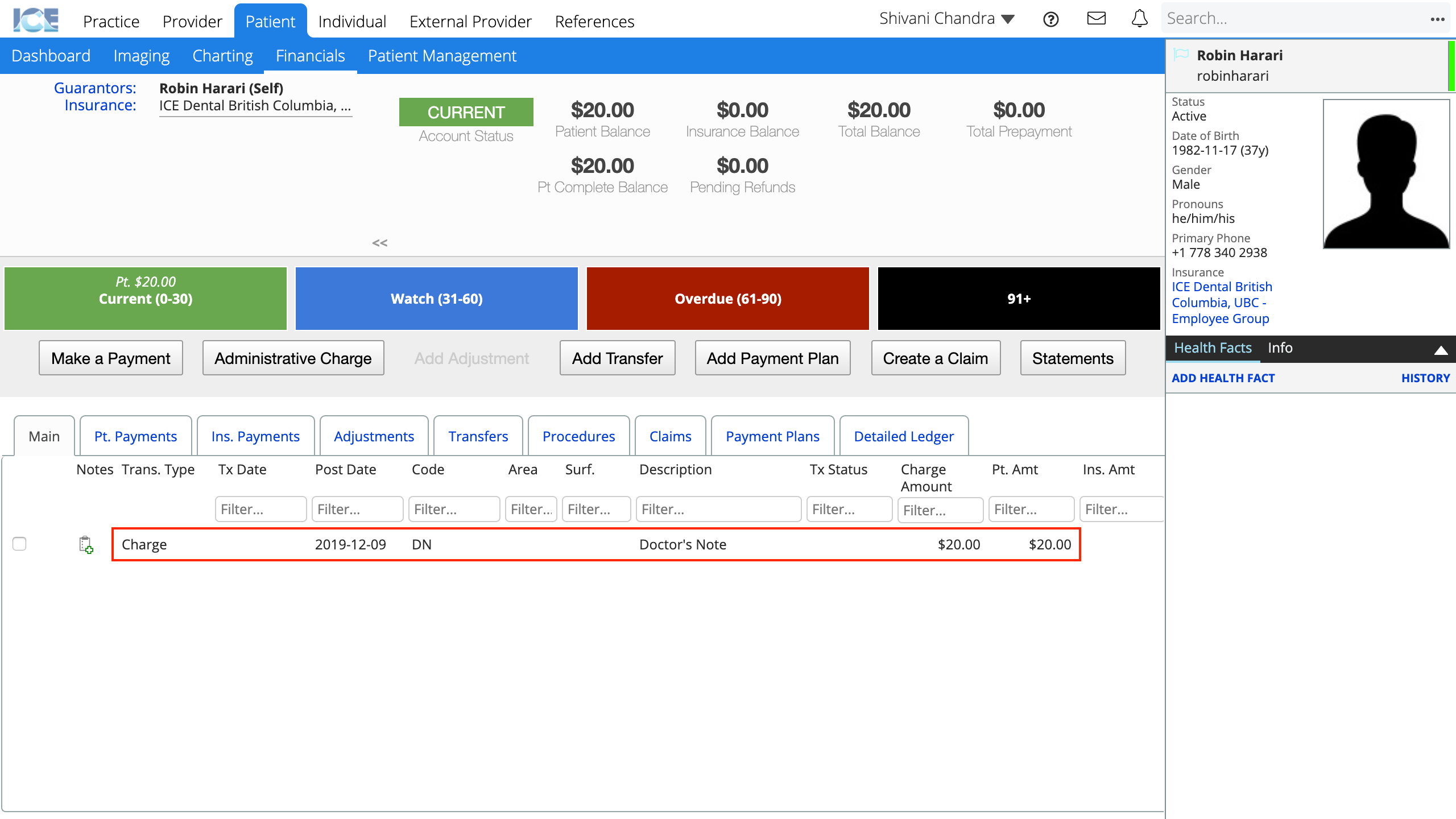 Any charges with notes attached to them display a 
 under the Notes column.