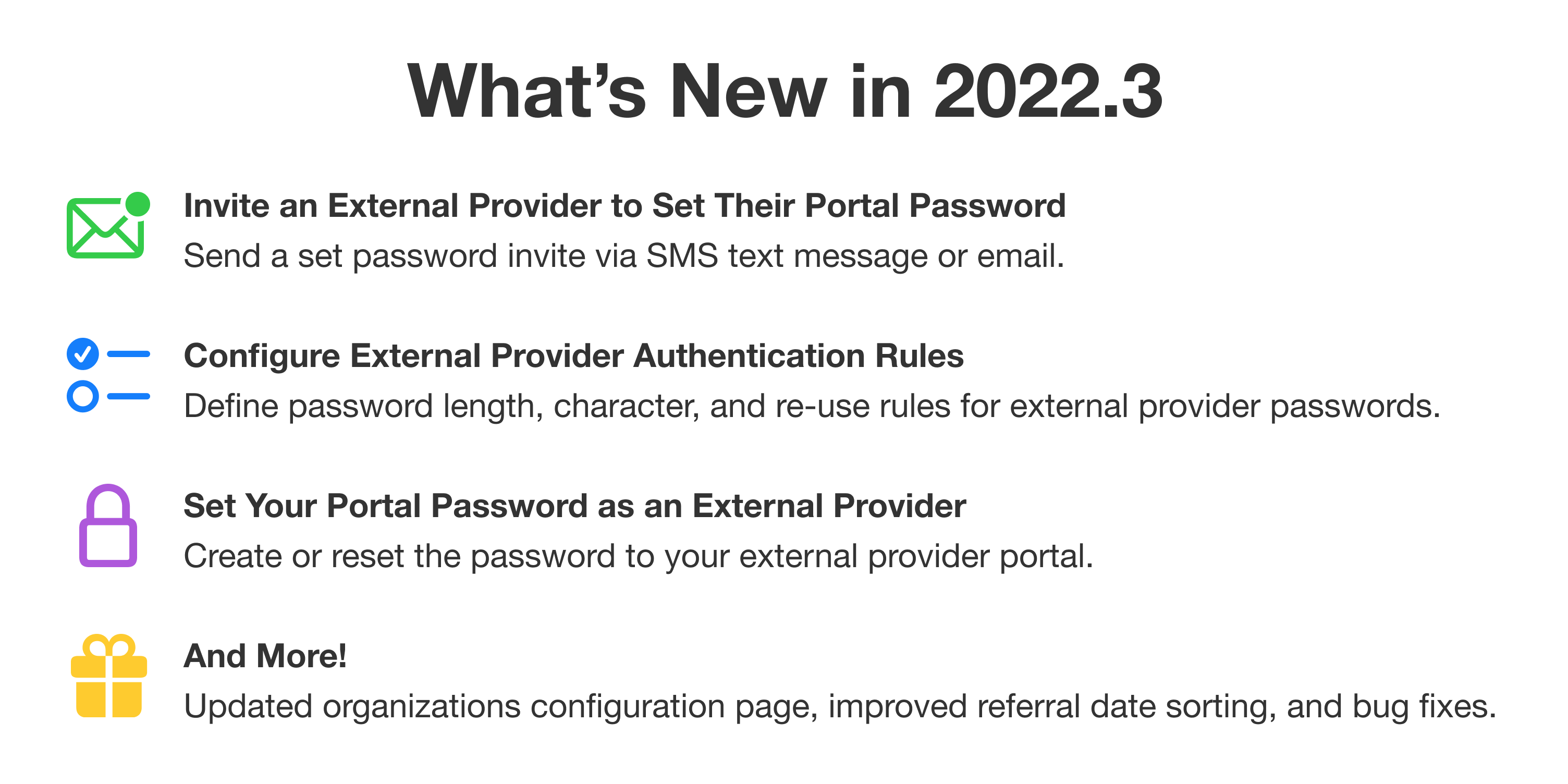 New​
External Providers: Configure password rules for external providers in Practice Settings > Security Management > External Provider Authentication.
External Providers: Invite an external provider via SMS or email to set a password for their external provider portal.
External Providers: An external provider can set or reset their password for their external provider portal.
Note: External providers cannot login to their portal in this release.
Improved​
Organizations: The Practice Settings > Organizations screens use the latest layout, table, and button styles.
Organizations: You can now configure an organization as inactive to disable it and keep historical references, instead of deleting it completely.
Fixed​
Financials: In Practice Settings > Financials > Lockbox Identifiers, the item notes now always show the author's name instead of sometimes showing their individual code.
Patient Authentication: Removed unused configuration toggle in practice settings for Google Apps authentication.
Referrals: The referrals panel now correctly sorts by creation date when your practice uses a non-default date format.